About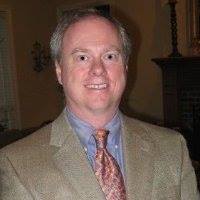 Reed Ingram, CPA has over thirty years of tax and accounting experience with a unique blend of public accounting, corporate tax and small business ownership.
Reed began his tax career in public accounting with Arthur Andersen in Dallas, Texas and KPMG in Jackson, Mississippi.  He then spent ten years at ChemFirst Inc., a publicly traded corporation, as the director of tax and cash management.  While at ChemFirst, Reed was an integral part of tax driven transactions to spin-off its subsidiary FirstMiss Gold and divest of its fertilizer division in a tax-free reverse merger.  Reed remained with ChemFirst until the company was acquired by Dupont in 2003.
In 2004, Reed started his tax and accounting practice, focusing on taxation, accounting and advising small businesses.  Reed's clients include a number of professional service firms with a particular emphasis on dentists and dental practices.  Our goal at Reed B. Ingram CPA PLLC is to provide our clients with individualized services and support tailored to their personal preferences.  We provide accounting services and support, payroll services and tax compliance services.   More importantly we provide business and tax guidance to help our clients increase revenue, reduce costs and minimize their tax liabilities.
Reed graduated Magna Cum Laude from the University of Mississippi where he was selected to the Ole Miss Hall of Fame.  Reed also served as Student Body Treasurer and President of Omicron Delta Kappa.  Reed is active in his community having served as President of the Mississippi Society for Disabilities.  Reed has also served numerous roles in the Madison County Schools Parent Teacher Organizations including President of the Madison Central High School PTO.  Reed and his family reside in Madison County and are members of Broadmoor Baptist Church.